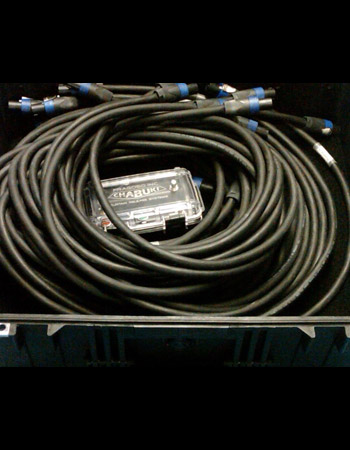 Systems:
- A Standard system consists of 10 Chabuki units, one control box, and necessary cables: home run, jumpers, and power.
- A standard 10 unit Chabuki system drops a 70' curtain regardless of height or weight.
- Systems available for any size drop or curtain configuration including double drops. Chabuki systems can range from 1 unit on up.
- Various controllers are available for multiple applications.
- A complete 10 unit system, packed in a durable and easily maneuvered rolling pelican case with a pull out handle is not considered freight! $$$ and is shippable via Fed-Ex or UPS, weighing in @ 140 lbs.
- Road cases available for touring (contact us for details or with lead time)